BENTON HARBOR — Benton Harbor Mayor Marcus Muhammad said he's delighted the city will receive $45 million in the supplemental budget plan recently approved by state lawmakers.
"This is a once-in-a-lifetime move," he said on Friday. "Cities, especially Benton Harbor, are well positioned to benefit."
The money was part of $4.7 billion in spending approved by state lawmakers on Thursday, most of it coming from the federal government's response to the COVID-19 pandemic.
This money is in addition to $10 million received by the city in the 2022 budget, which was signed by Governor Gretchen Whitmer in September.
Muhammad said the city would be able to do more than just replace the city's lead water pipes.
"There are problems at the water filtration plant," he said. "We will be able to use some of the funds to do some of the maintenance that we weren't able (to do) years ago. There are so many infrastructure projects that we will be able to do as well.
Muhammad said that as the city moves from poverty to prosperity, there will be more difficulty growing.
"We have risen from the ashes of emergency management and near financial ruin to where we are now positioned…to say Benton Harbor is on the rebound. Benton Harbor is really on its way back," he said.
The city was under state control from April 2010 to July 1, 2017.
"We still have a lot of work to do," Muhammad said. "We need repairs in the streets. It's pothole season. There will be money in the $45 million where we will continue (repair) streets and bridges and those types of repairs to improve the quality of life for residents and business owners.
According to the city Prospect Service Line Status Dashboard, 701 of the city's estimated 4,356 lead service lines were replaced. In the past 30 days, 191 have been replaced and 234 have been verified as lead-free, leaving 3,655 rows to be verified.
LaSata disapproves
State Sen. Kim LaSata of R-Bainbridge Township was the only Southwest Michigan official to vote against the supplemental budget plan.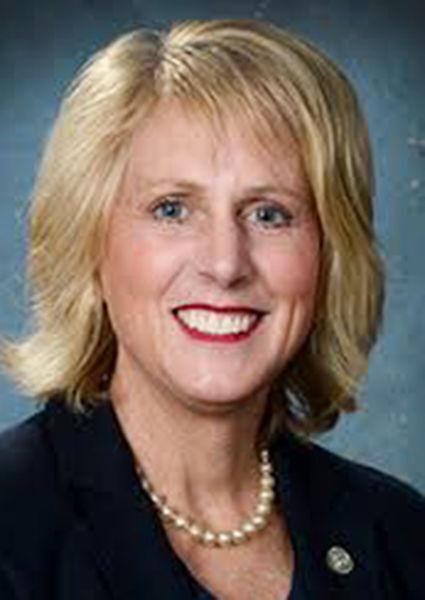 In an emailed statement, LaSata said she initially supported the bill because it used one-time funding "to make smart investments in our local communities."
"The goal at the time was to improve and upgrade water and wastewater systems throughout Michigan," she said. "When Senate Bill 565 was recently returned by the House of Representatives, it contained billions more in new spending with little oversight and dramatically increased the size and scope of Michigan government. The new version of Senate Bill 565 allocated significantly more money to the Detroit area and forced rural Michigan to compete for the scraps.
LaSata said the expenses were submitted to the state Legislature in less than a day.
"This amount of spending must be given the time, debate and public transparency necessary to ensure that every dollar is spent effectively and fairly for all Michiganders," she said.
The expenses were approved in the state Senate by a vote of 34 to 3, with one excused absence. The State House approved Bill 95-7.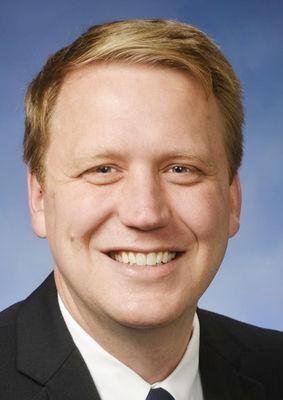 State Sen. Aric Nesbitt, R-Lawton, said in an emailed statement that he supports the bill because it makes "critical improvements to infrastructure in water, transportation, high flow and state parks.
"Senate Bill 565 would use $4.1 billion in federal funding and $571 million in state resources to make significant infrastructure investments across the state, including more than 1.7 billion to help communities improve their drinking water and wastewater infrastructure – with at least 25% of drinking water funds dedicated to replacing lead pipes," Nesbitt wrote. "It designates $50 million to help install filtered water stations in schools, $60 million to help reduce PFAS or other drinking water contaminants, $35 million to repair systems faulty septic tanks."
State Representative Brad Paquette, R-Niles, and State Representative Pauline Wendzel, R-Watervliet, were unavailable for comment.
Story
The city was first put on a state advisory for having too much lead in some of its drinking water in October 2018.
At the time, the city only had a state grant of $284,000 to replace the lead water pipes, which was expected to be a $30 million project.
It was later estimated that it would take 20 years to replace all the lead water pipes due to a lack of funding.
In October 2021, Whitmer signed an executive order accelerating the state's response, calling for major service lines to be replaced within 18 months.
As a result, the city approved spending more than $33 million in January to hire contractors to replace lead service lines, which is expected to be done by April 2023.
While they are replaced, the state provides bottled water for residents to use for drinking, brushing teeth, cooking, and mixing with formula.